For the Energy Turnaround!
Is your business/organization still relying on
an obsolete energy paradigm..?
If your entire value chain is too expensive...
you are less competitive..!
Of course you know that..!
But, did you ever suspect, that you are leaking on the
energy supply chain, within your value chain processes..?
If you are loosing energy, you are loosing money..!
It's time to stop the bleeding..!
We are dedicated to
support companies, public organizations and owners of private properties to apply the new paradigm of the energy turnaround.
That includes the establishment of a comprehensive transition process, starting with an energy focused value and supply chain analysis. The subsequently revealed energy leaks will provide the seamless knowledge to derive a comprehensive energy turnaround strategy, required for the implementation of an energy efficient value and supply chain, based on the application of renewable energy solutions.
Our specialization areas are:
Energy focused value and supply chain models
Local Energy Communities and Electro Mobility
Global alliance management and strategic business development
Management Consulting services to:

Companies
Public authorities/organizations
Owners of private properties

Enable the Energy Turnaround, based on Integrated Renewable Energy Solutions ('IRES'), along the ENERGY QUADRANTS

Energy Transformation
Energy Transmission (Smart Grids)
Energy Storage
(i.e. Electricity, Hydro-Kinetics and Energy Vector Hydrogen)
Energy Application

Establishment and management of synergy initiative projects, like:

Service Portal "Mi Energía Solar"
Via Azul Europe 10
International Hydrogen Knowledge Center Málaga
Local Energy Communities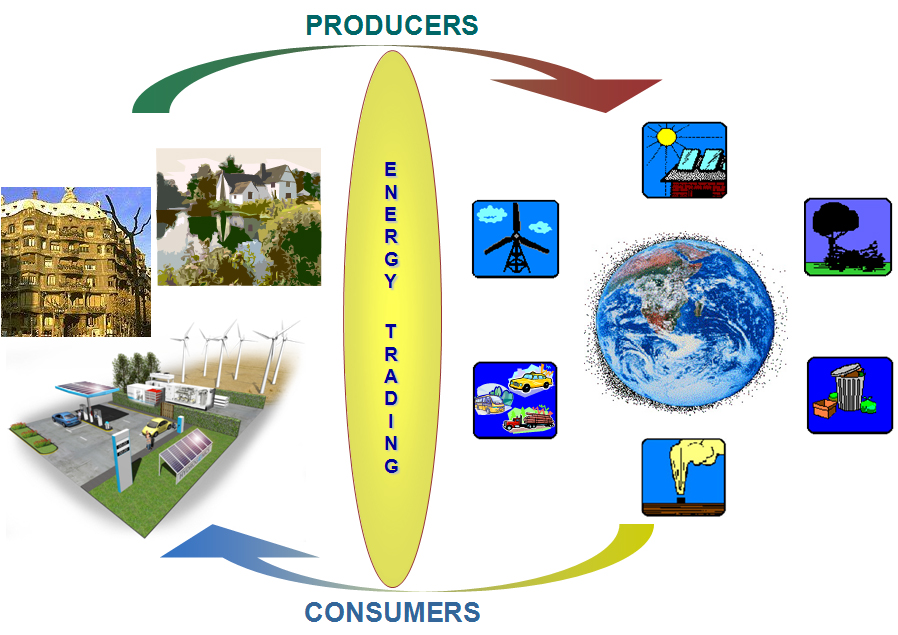 Where consumers of energy turn into producers and beneficiary traders of energy inside of their community
Establish the European Mobility on renewable energy!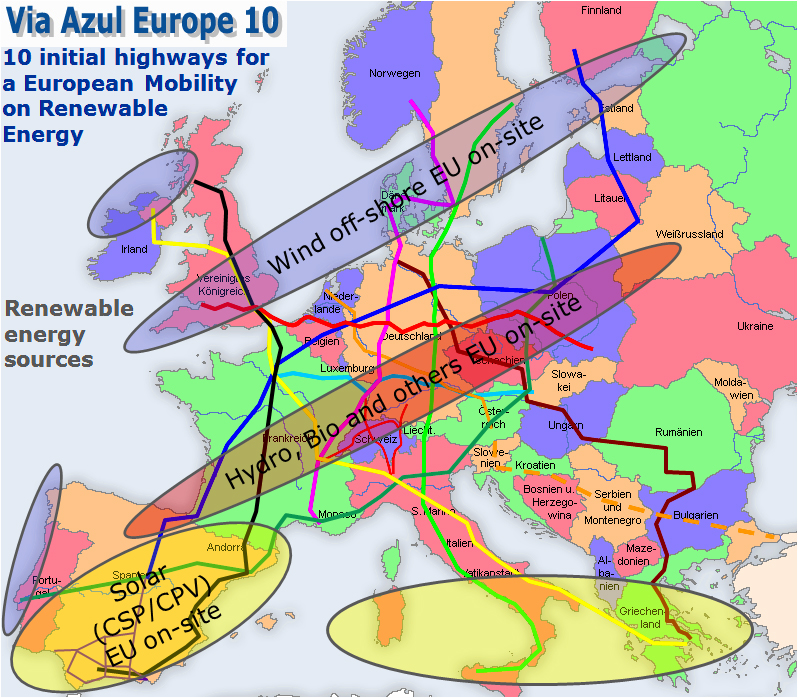 At CO2 emission reductions and Energy €efficiency, according to iea ETP 2010 BLUE MAP scenarios, outlining how CO2 emissions could be reduced to 50% below 2000 levels, to limit global warming at <= 2oC.